Recent events in the war against terrorism are a call to action in the battle between forces of light and darkness in the War of Armageddon, the inner and outer struggle of transmutation that is facing each soul on Earth in these Latter Days.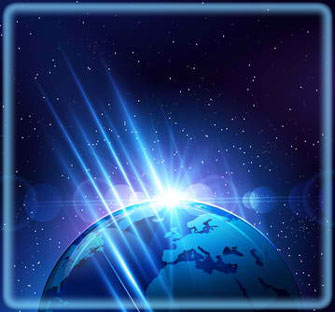 In the call for us to be successful warriors of light, the ascended masters have channeled many guidelines over the years. The following are excerpts from communications through Nada-Yolanda after the September 11, 2001, terrorist attacks in the United States. The guidelines are as fresh today as they were then.
To review these and many more interdimensional communications, please refer to our book Contacts from the Fourth Dimension.
Face Evil & Destroy It
The planet is going through one of the worst in a series of final battles of the War of Armageddon, which is the war between good and evil. If you don't look square in the face and see evil where it is — sometimes with smiles and laughs and hypocritical platitudes, lies and deceptions — then how in the name of our Father-Mother Creator are you going to battle it, defeat it, and totally destroy its ability to exist on this new planet which is going into the fourth dimension, whether you go with it or don't?
We have told you for years and years, only one third of the present-day, so-called light workers, trained students of divine truth and cosmic law, are going to survive, because they are so foolish, self-centered and selfish that they believe they can do it all themselves and need no guidance, no teachers, no spiritual guardians, both physical and invisible. . . .
Stop! Listen, learn, unstop your blind eyes and deaf ears. If you do not learn from the lessons which Spirit Itself is presenting to you as opportunities to deepen your awareness and understanding, you are lost.
— Dr. Hannibal; September 14, 2001
Armageddon
There is nothing to fear if you are of the light, believe in the light and work with the light. . . . Those who believe we must allow and not eliminate or thwart completely and unconditionally those of error have not learned their basic lessons of why they have come to this planet Earth at this particular time.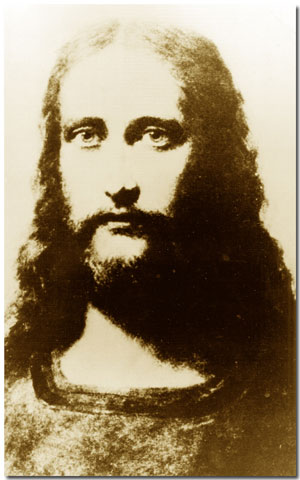 There have been wars unjustified and for greed on one level or another. But because the planet is made up of material five senses of matter, there also have been conflicts, resistances and battles of every level in order to rout out and to destroy those who have taken God's laws into their own hands and caused damage to themselves, to their loved ones and to others not related.
Those who are of a strongly suspicious nature concerning my teachings as Jesus, and the teachings of other great masters throughout the ages, have not understood the deepest level of truth in which God Himself creates but also corrects, rehabilitates and erases that which is of danger to any other species. . . .
Do not confuse this with approval for violence of any kind. On the other hand, those who hold that interpretation as cosmic truth have not heard the message given by every prophet and master who has ever incarnated on the planet Earth. There will be a season to destroy the error and those who represent error, violence, greed, selfishness and special interests. It is called in many languages and every scripture that there is the War of Armageddon.
Those who believe or try to convince themselves that the War of Armageddon is only of the mental and/or emotional levels of self within do not understand that this is the last chance for the planet Earth to purge itself of those who drove the light workers, the Elder brothers, the fourth dimensional beings out of control, and who have been ruling most of the history of this physical planet. . . .
No one can teach you your personal will and understanding. Only the spiritual Self within can make those choices; not me, not Buddha, not any theologian or philosopher. Now is your time to choose life, light and love, which must triumph in order to evolve to the next and higher point of this schoolroom which is called Earth planet.
The War of Armageddon will be an individual one within. It will be between families, beliefs and nations. Only with collective will and understanding can you triumph in this final battle of error controlling truth. Go within: trust no one, trust nothing, trust only the laws of God.
— Sananda/Jesus the Christ; October 11, 2001
Freewill Choices Determine Future
It has taken thousands of years of humanity's collective state representations to bring the majority of sovereign states to accept the free will of its citizens. . . . Still, there remains a small minority who wishes to control all thoughts and actions of its people. You personally — whoever you are and of whatever faith you claim — who do not choose free will as the fundamental principle of Spirit,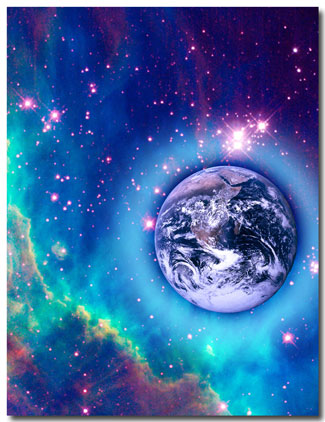 which created you as a human, will be thrown into the collective pot of evil.
Too long has the planet been under the influence of those who seek power, control, personal greed and selfishness, error and terror. You alone can choose whom you will serve: God's will for free will of humankind, or humankind's will over humankind.
We will not choose for you, for that is not our mission. You each one must choose your own future, whether you go back into the fourth dimensional consciousness of the light body from which you fell into matter, or you choose the enemy of free will, which loosely termed is evil. . . . What you choose now will determine your individual evolution for the next ten thousand years.
— Lord Michael; October 13, 2001
Victory for the Light
It is more imperative than ever that you consciously and consistently coordinate with us on the inner planes to separate good from evil in this last great battle of Armageddon. . . . You have been well trained and instructed consistently to work for the successful completion of this last great battle of Armageddon. There is no one on the planet at this time who is unaware of the struggle. . . .
Fortunate are those of the light who have been trained by us in this lifetime to understand the necessity of this moment, why it must be successfully completed for those of goodwill who have love and honor toward the Creator and all of Its creations. Those who have not been prepared in their conscious minds during this current lifetime are suffering deeply, especially those who have not paid their allegiance to the first law of life, which is Love God and Love One Another.
We have no more time to teach basic principles; because each person on the planet at this time has lived many incarnations in varied religions, ethnic backgrounds, races and nations, and along the path he or she has been taught truth and the cosmic laws of the universe. . . .
So, use caution and concentration. We mean concentration literally. You must demonstrate the concentration of your spirituality and your force fields that are linked to ours as we overcome this threat.
You know, of course, the outcome must be victory for the light. Therefore, as you concentrate and prepare yourselves, even if you become one of the victims in this phase of the last great battle of Armageddon, you must not falter or fail in your focus that victory is ours. . . .
Make your choice clear to serve God, to love your fellow beings, to assist in every way possible my Second Coming as Sananda/Jesus the Christ. Those are unconditional; those cannot be altered; those are inevitable for planet Earth and all its surrounding dimensions. . . .
Live each moment as if it is your last moment. Face every threat as a spiritual being who knows the laws and the process and the covenant to bring this planet into the fourth dimension and to return me for my Second Coming as the Prince of Earth.
Many of you will not remain in embodiment during these events, not because you are about to die or be taken over for service on the other side but because no one knows the moment nor the hour nor the day when it shall be completed. But it shall be completed, must be completed within the next two thousand years. So be it in truth.
— Sananda; October 14, 2001
Photos: (1) Original art © by Maksim Pasko, Fotolia.com. (2) Master Jesus, source unknown. (3) Collage by author of Earth and Large Magellanic Cloud; images courtesy of NASA.