Run Interference
January 12, 2011. HIERARCHAL BOARD MEDITATION. Soon after the meditation began, Conrad contacted me with a hieronics beam, signaling me also with the typical heart chakra activation he triggers. I have felt his signal on and off for several days now. Right off, he said to me, "We are running interference for you."* (Although I wasn't entirely sure what he meant by that idiom, I took specific note of it.)
As Conrad locked the space beam onto my crown, my throat chakra was greatly activated, as occurs often prior to a vocal channeling. After a few minutes, he had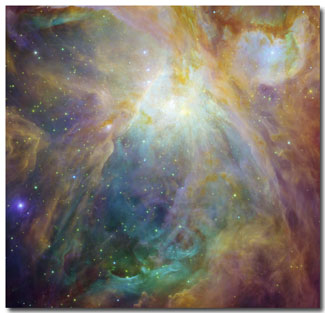 synchronized my spiritual centers, and my force field became entirely serene, as if a peaceful balm suddenly had enveloped me. He then plugged me into the Hierarchy's network of spiritual projections to amplify the thoughts President Obama was about to deliver in his speech at the memorial service for the victims of last Saturday's mass shooting in Tucson, Arizona. (Six people had been murdered, and fourteen others wounded, including Arizona Congresswoman Gabrielle Giffords, who remains in critical condition.)

For the next ten minutes or so, I joined the projection for the transformation and healing of our country. This new step must begin with the United States. As the New JerUSAlem, the USA sets the spiritual pattern for other countries, first in the Western Hemisphere and then throughout the world.
____________________
* run interference: "to provide assistance by or as if by clearing a path through obstructions."

Spiritual Decrystallization

January 17, 2011. DREAM. At a dinner banquet with family and friends, I felt a drop or two of water fall onto my head. Immediately I recognized that as an sign of imminent danger that the building's roof was going to cave in. I jumped up, alerted the others, and took cover under a door frame just as the timber roof collapsed onto everyone else. I was not hurt, so quickly began to help the others get out of the rubble and to safety.

Interpretation: The dream symbolizes the decrystallization occurring in my consciousness as a result of the soul transmutation I have been working on for the past month or so. It also refers to cleansing in mass consciousness.

Fight the Good Fight

January 18, 2011. DREAM. I was given this Bible reference: 1 Timothy 1:15-19. For the rest of the dream, I contemplated and analyzed the meaning of the message intended for me.

Interpretation: Awaking from the dream, I had no conscious knowledge of these particular Bible verses. When I looked them up, I was stunned. For several days I've reviewed my karma of this life, wondering how on Earth I would be able to transmute all my mistakes, fulfill my mission, and become restored in the light body. The Bible verses speak directly to me, giving me the specific answer to my questions. Paul the Apostle writes to Timothy as follows: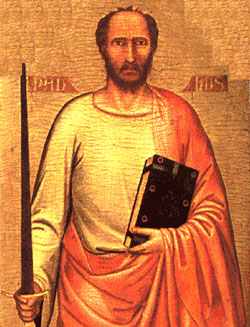 "Here is a trustworthy saying that deserves full acceptance: Christ Jesus came into the world to save sinners — of whom I am the worst. But for that very reason I was shown mercy so that in me, the worst of sinners, Christ Jesus might display his unlimited patience as an example for those who would believe on him and receive eternal life. Now to the King eternal, immortal, invisible, the only God, be honor and glory for ever and ever. Amen.
"Timothy, my son, I give you this instruction in keeping with the prophecies once made about you, so that by following them you may fight the good fight, holding on to faith and a good conscience. Some have rejected these and so have shipwrecked their faith."

Paul uses himself, with all his mortal faults, as an example of spiritual overcoming. He is saying to me: "Hold on to your faith in the Christ, and fight the good fight. Remain true to the prophecies given about your soul mission since the beginning of your involvement with the Mark-Age Unit. The glory and the honor belong only to God, who bestows eternal life."

It is fascinating, too, that the message comes from Paul. It ties in with his channeling during the Costa Rica Mission last November, when he also spoke of his life as an example of one who had been humbled before the Lord. [Click here.]

Submission to God's Will

January 19, 2011. DREAM. While I was in meditation with Nada-Yolanda and the staff, Conrad contacted me with a hieronic space beam. Initially I thought he might channel a message, but he simply radiated energy. The beam was so powerful that I was literally lifted from my seat and planted facedown onto the floor. To amplify the projection, my hands, palms on the floor, formed a triangle with the index fingers and thumbs. Later, I explained to Yolanda that my position on the floor represented "ultimate submission to the will of God" in order to ground the energy of the space beam into the Earth.

Interpretation: So may it be also in my own consciousness and trinity of being. God's will be done to anchor my I Am Self on Earth through mind, soul and body.

Protection Against Lower Astrals

January 21, 2011. DREAM. In a large building complex, I was leading a group of light workers in a war against the lower astral forces, who were trying to invade our premises through the windows. With great urgency, I showed my charges a special technique for sealing all the windows against the intruders, in order to insure our safety and protection. But the light workers seemed not to have the same sense of immediacy as I, and were slow to act. Relentlessly, I urged them on. The danger was real and present.

Interpretation: More protection is called for, as lower astrals and others on Earth react negatively to the new implantation of light. In the Costa Rica Mission communiqués last November [click here], the Hierarchy warned us of this resistance. Windows symbolize the psychic doorway or opening between dimensions. All of us, beginning in our own consciousness, must secure our individual and collective protection.
Photos: (1) Image from Hubble Space Telescope, cropped and rotated. (2) Icon of Paul the Apostle.