November 19-20, 2009. In terms of my ongoing six-month stint of jury service, this week turned out to be difficult and challenging. On Tuesday the 17th I had been selected to serve on the jury for a case involving a young woman charged with DUI, possession of a narcotic, resisting arrest, and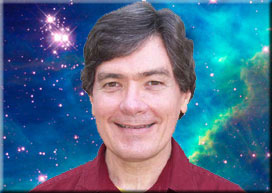 assaulting a police officer. The trial took most of the day. At the end, to my surprise, the judge randomly selected me to be the alternate juror, so I did not have to deliberate the case. Later, I learned that the jury had convicted her of the DUI and the drug possession, but had voted "not guilty" on the other two charges. That is also how I was leaning at the time I was released as the alternate.
On the 19th, the jury pool was called for another trial, and I was selected once again to serve. The trial involved six counts (later reduced to four counts) of aggravated sexual battery. The defendant was a 52-year-old man. The plaintiff, a young girl, now age ten, was seven (turning eight) at the time of the alleged offenses from January to November 2007. These two individuals testified at length. We also heard testimony from the girl's grandmother (girlfriend of the defendant), and from her mother. We did not hear testimony from any officer of law enforcement or of child services. No scientific evidence was introduced. In many respects, it was a case of "she said, he said."
As with the trial I had served on last August [click here], involving sexual rape of a child, the testimony here was very graphic and unpleasant to sit through. There were troubling inconsistencies in the testimony of both sides, gray areas that were difficult to resolve. The grandmother testified for the defense. In his testimony, at face value, the defendant was forthcoming and seemingly honest. So was the young girl.
During the course of the trial, the judge excused one of the thirteen jurors for a family emergency. Thus, those of us remaining knew we would have to see the process through to the end, as no one would be excused as an alternate. The trial lasted two days. Our jury was comprised of five men and seven women.
As I have done all throughout my jury experience, I gave myself over to Spirit's will, calling forth right judgment and justice to be done. Without a doubt, Spirit had placed me in this position for a divine reason. Again, as in my jury experience last August, much more was involved than the complex issue of the specific individuals at trial. The spiritual Hierarchy — particularly St. Germain/Dr. Hannibal and Nada — used this occasion to project through me, into mass consciousness, the right patterns of karmic justice and judgment in these Latter Days: Judgment Day for third dimensional man.
Indeed, my light-body experience at last night's Hierarchal Board meditation [click here], in conference with the masters aboard Hannibal's ship #1235, had prepared me explicitly for this new spiritual test. As with the August trial, this new trial not only served the high Selves of everyone immediately concerned, as well as mass consciousness, but also rendered an opportunity for my personal spiritual initiation. In this microcosmic or personal sense, my responses as a juror would test how well the foundation of my own I Am intunement had been secured in recent weeks. This experience thus became further preparation for stage four of my light-body anchoring: laying a foursquare foundation for the spiritual projections to come during the Christmas cycle, to begin around Thanksgiving, November 26th.
When I was selected to serve on this second case charging serious sexual abuse of a child, I sensed that I would be elected again as jury foreman. That is, the spiritual obligation would be placed in my hands. At the end of the trial, when we went to the jury room to deliberate, I took the initiative, piped up, and said to the group that the first thing we needed to do was choose a foreman. One of the members, who had served with me on the August trial, immediately exclaimed, "You were our foreman before, so we choose you!" The others agreed. (There were five of us who also had served on the August trial.)
We began our deliberation. Everyone wanted first to take a "sense of the jury," as we had in August, to see where each one presently stood. Nine individuals indicated "guilty." One woman adamantly stated "not guilty." Two of us had concerns that neared the threshold of reasonable doubt, and therefore were not ready to signify either way. It was obvious that we had our work cut out.
We approached our deliberations from every feasible angle. As foreman, I guided the discussion, kept it on track, and made sure everyone contributed. Because this was the second time I had served, I was more confident in my responsibilities, more practiced in my facility to respond to the evolving needs and concerns.
By the third hour, the two of us who had been undecided now had our sticky points clarified and were prepared to vote "guilty." Yet, the lone holdout was still adamant, inflexible in her decision of "not guilty." No argument swayed her in the least. She did agree that the young girl had been molested — just not by the defendant, even though no testimony had been presented otherwise. At that point, we were a hung jury, with no visible way forward.
I suggested that I send the judge a written note to apprise him of our dilemma, and to seek his instruction. We had no clear idea what to expect in response. I wrote: "Your Honor, the jury appears to be at an impasse — 11 to 1. What do we do now if we can't reach a unanimous verdict?" I signed my name as foreman.
I rapped on the jury room door, gave the note to a sheriff's deputy, who delivered it to the judge. A few minutes later, we were called back into the courtroom.
With everyone assembled — the counselors, the defendant, and all interested parties — the judge, first confirming that I was foreman, announced that I had submitted a question. To the whole court, he read aloud my note. Next, he called both lawyers to the bench, to confer privately. He read again to us the law requiring a unanimous verdict, and stated that he could not guide us specifically otherwise; the law was clear in its instruction. With gravity, he then asked me point-blank whether I thought we could reach a verdict.
The moment of truth had arrived. Apparently, the fate of the trial rested on my reply. Up to then, we the jury had not the slightest hope of achieving unanimity. But in those split seconds before I answered, the Spirit suddenly came upon me, washing my auric field in a subtle wave of resolve, against all seeming odds.
Pausing, then in slow, measured tones, I replied to the judge: "I am not convinced that we can't reach a unanimous verdict."
The judge commented that I had answered well, then instructed us to return to the jury room to start over our deliberations.
As I stood up, I felt as if something had shifted, ever so slightly, in the encrusted mental atmosphere of our group dilemma. We had passed a tipping point. My decisive statement to the judge — although curiously worded as a double negative, hence a positive affirmation — had produced a tiny chink in the armor of rigid thought. I believe the other jurors were surprised, perhaps even dismayed, at my reply. I was determined to move forward. Back in the jury room, I told them we should give it one more try; maybe we could yet solve our predicament. With surgical thought, I guided our discussion from several new angles of reason and logic. Again we pored over the evidence.
Eventually, out of the blue, the lone holdout revealed the crux of her concern. Years ago, someone in her family had been wrongfully accused and convicted of child abuse. He had spent time in prison, only years later to be released because the female accuser recanted her story. He had been innocent all along. The family history had weighed heavily on her mind and in her gut.
This stunning revelation offered the key to unlock her resistance. This was the karmic knot which, from the beginning, had tied her up with unreasonable thinking and immovable emotion.
That became a teachable moment. To ease the woman's heartfelt concern, I offered the following insight: In our system of criminal justice, most of the time twelve jurors will make the right decision. Yes, sometimes innocent people are convicted. But the vast majority of the time, when twelve people approach a case from the wide array of their different life experiences, common sense will prevail. They will render a just verdict.
During this whole process, never once had any of us attempted to pressure her decision. Nor had we cast aspersions; nor had we made her feel guilty for her opinion. We handled our deliberations logically, fairly, without prejudice. We made it clear that we each were responsible to ourselves, to reach a personal conclusion based solely on the evidence presented. We each had to achieve our own moral certainty, and to decide the case beyond a reasonable doubt. For we each had to go home and be able to sleep easily, with self-assurance that we had served justice to the best of our ability. Nonetheless, if we gave it our best shot and still resulted in a hung jury, then so be it. The justice system would continue to work. There would be a mistrial, but the prosecution could retry the case.
In the midst of our discussion, suddenly the holdout heaved a great sigh, as if a burden had been removed from her soul. With resignation in her voice, she softly uttered: "Okay then, he's guilty." Even at that, we questioned her further, to verify that she was sure.
So, after four hours of deliberation (which had included a lunch break), we all finally agreed. Before I signed each verdict form for the four counts, I had each juror pronounce his or her verdict out loud to the group: we were all in this together, and no one was off the hook. We then notified the deputy that we had reached a verdict.
After we reentered the courtroom, the judge instructed me to read aloud the verdicts, one by one. It was another dramatic moment. Suddenly overwhelmed, my voice choked momentarily as I began to read the first verdict: "We the jury …" — I steadied myself and resumed — "… find the defendant guilty of the crime of aggravated sexual battery."
Midway through the verdicts, I glanced at the defendant: he remained stoic.
We convicted the defendant on all four counts of aggravated sexual battery. I pray to God we got it right, and that justice has been served. I pray for all souls involved in this trial, including the perpetrator. I pray that each one may find healing and redemption, and ultimately the peace that passes all understanding. So be it.

Note: Unbeknownst to me, at the approximate time we were a hung jury and the judge was querying me in the courtroom about reaching a unanimous verdict, Dr. Robert was out grocery shopping. He knew nothing of the nature of the trial, nor of the people involved, nor of any specifics.
Almost overcome with higher energies, suddenly he clairaudiently heard the voice of a little girl scream in his head: "Please don't let him get away with this!"
He knew the message was meant for me.
Photo: Phillel, 2007, Mark-Age Archives (collage by author).