by El Morya/Mark

Those of you who have been with us over the years know that Christmas season is the time of year we work with you in reminding you, guiding you, helping you — and you helping us too, of course — concerning the highest influx of spiritual energy during the year; which is from the latter part of November to the middle of January, with the peak being between Christmas and New Year's Day.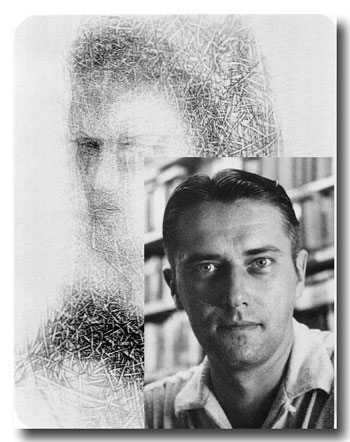 It is important that each utilize these energies and remain as balanced as possible as they come in: so as to benefit from them, so they will not affect one adversely, and so one can apply spiritual powers of visualization and projection to help others. An important part of this is that each maintain his or her individual consciousness — as a focus of projection for the high Self, Spirit and the Hierarchal Board to work through — in as calm and balanced a manner as possible.

By balanced we mean the conscious and subconscious aspects working with the I Am or Christ aspect, and the four lower bodies: mental, emotional, astral and physical.

The physical body may manifest problems during such an intensive energy influx. It may be compounded during this time of year — winter, for most of us — because of flus, colds, cold waves, and things of this nature that cause discomfort to our physical bodies.

Many believe that since we are in the program as light workers trying to bring about the Second Coming, we should have no problems of any kind with our health, finances or anything; but that life should be just rosy. Would it not be wonderful if it were so?

It is not that way. We never have told you that everything is always fine with us at Mark-Age, that we have no problems; and that therefore if you have problems, something is wrong. This is not the case. It is the nature of the times we are in and the energies and the projections coming through us as the avant-garde, as the focuses for receiving these in advance for other light workers and the masses.

Therefore, in many respects we are subjected to more than others will receive later; because, through using the Mark-Age Unit and the Mark-Age Family as test cases, the Hierarchy is able to see just how much they can put through us to help speed up the program and to help the masses. Sometimes it is difficult for us in these initial phases.

As this influx of energy comes this year, do your best to take care of yourself and to keep balanced physically, emotionally and mentally. Be sure you have enough vitamins and minerals, a proper diet and sufficient rest. Do not push yourself when you begin to get tired, for it could take you perhaps longer to recuperate now than at another time.

Please keep yourself in the top condition possible in all of these ways for this energy influx. Work on it constantly. Make use of these energies to help your spiritual unfoldment and evolvement. Remember at all times that during this special influx of Christmas energies we are able to make much greater spiritual advancement than at any other time of year, if we will be receptive to these energies and earnestly seek to improve ourselves spiritually. You will find that you can make possibly startling spiritual progress.

Project to Others

We always think of other people and how we can help them, just as we also are being helped by this information and light work. Many of you will be going to other places to visit for the Christmas holidays. People perhaps will be coming to visit you. There will be great interminglings of people in marketplaces, shopping for gifts. Look for opportunities to instill a higher spiritual understanding, even if only silently, in the places you go and the people you come into contact with in various ways.

Let us take some examples for applying visualizations during the influx of spiritual energies. The visualizations we make have much more power behind them, because there is much going on in the world now of program-related activities that will enable us to implant more strongly than before these vibrations and thoughts.

For example, look about you on your local scene and see where you can make greater visualizations to bring about those things that should be accomplished in your town or state. Do this on a national and international basis. What factors, events and situations in your nation could benefit from having the greater spiritual energy — directed by you, the Mark-Age Family, and the Hierarchal Board interdimensionally — focused upon these situations at this time?

There is another aspect we can concentrate on this Christmas: the interdimensional aspect. This has to do with visitors from other planets and planes. . . . Now is a good time for us to see spiritual understanding coming into men's consciousnesses concerning visitors from other planets.

Please use these energies wisely. May they be beneficial to you.

Reprinted from MAIN magazine (now I Am Nation News) #65, November-December 1979.

---


Supplementary Links in "Motah Chronicles" Blog:

Prepare for Christmas Influx of Energies
Birth of the Christ
Photo: Collage of El Morya/Mark, 1960, and line drawing of El Morya by Owen Morrison; Mark-Age Archives.