Meditation Broadcast by El Morya/Mark
El Morya/Mark broadcast the following talk on Mark-Age Meditations (now I Am Network of Light) tape #129B, for the week of May 1, 1977. We published the edited transcript in our periodical in 1978. Listen to the original recording, posted below as a podcast, and link directly with El Morya/Mark!

Broadcasters of light, let us examine more deeply what is meant by reaching the mass-conscious mind of man on Earth. Since we are part of mass consciousness, it is our duty as light broadcasters to reach into the mass consciousness in order to implant ideas of the Second Coming, the hierarchal plan and program,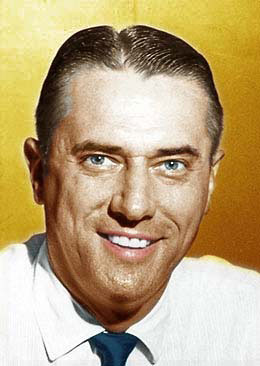 the mass educational program, and the raising of man into fourth dimensional consciousness.

Let us review what is meant by the mass consciousness and how we can be successful in implanting proper spiritual ideas to help that mass consciousness cleanse itself, or to help those who are part of it to be cleansed and lifted to a higher spiritual level.

Concept of Collective Consciousness
A few years ago Sananda stated through Nada-Yolanda that light workers on Earth did not have the proper idea or concept of the mass-conscious mind — the collective consciousness — of man of Earth. We thought of mass consciousness as being composed of all people of Earth. But Sananda pointed out that this is not the concept they work with from the celestial and the etheric planes. Rather, they work with segments of that collective consciousness. Let us examine some of those segments and see how we are able to identify with them and to reach into them to be effective in implanting spiritual thoughts we would like to see manifested.

One example which has drawn much attention in the United States of America, and therefore has ramifications in much of the rest of the world, is the subject of television violence. We have made this the subject of various broadcasts and visualizations, to help eliminate violence and crime on television, radio and other media. Much progress has been made in this area in recent years.

Therefore, when enough people in various segments of the mass consciousness get together and rise up at the same time, it becomes very effective. This is perhaps a key: it takes various segments of mass consciousness, in some instances, to bring about a desired effect. So, it is necessary that we broadcast these ideas more than once. Each time we do so, we are reaching more and more segments. Eventually all of these segments will begin to act together in order to bring about proper reactions in mass consciousness.
Amplify Your Projections
There are various segments of mass consciousness to which all of us on Earth belong. For example, we belong to that segment comprised of all people on and about the Earth. Though the race of man in the solar system exists on other planes, planets and dimensions, we particularly are part of this segment of the solar-system mass consciousness residing on and about the Earth plane. Therefore, we are effective in reaching all people in that way. Whatever we think, say and do is important in this respect.

When examining other segments of mass consciousness, think in these terms and amplify that in your own way. Whenever you are reacting to, or thinking about or projecting to, a specific person or situation, amplify it so you can reach all people who are part of that segment.

For example, if you are broadcasting to a son, a daughter, a mother or a father regarding certain things to bring into their conscious awareness, at the same time realize you are broadcasting to all who are sons, daughters, mothers or fathers. If you are broadcasting to someone who is ill, know you are broadcasting not only to that person but to all people who are part of that segment of mass consciousness and who are suffering at that time from that illness. If it is a matter of someone who is going through a period of grief, and you are broadcasting or talking to that person directly in terms of helping to lift that person out of that grief, realize you are broadcasting to many who are undergoing not only that particular kind of grief, but grief in general.

In this way your broadcasting becomes much more effective. Instead of projecting or exerting your energy, thoughts and actions for one person, you are doing the same for perhaps millions of persons. Therefore, when there are many who are broadcasting to that same segment of mass consciousness, there is a far greater amplification.

As an example, if a thousand of us are broadcasting to different individuals — and through them to many more in mass consciousness — it is amplified even more so because of the high Selves of those people involved and because of those in the higher planes who work with us. But we have amplified it at least one thousand times while reaching into mass consciousness to lift those people to a higher level.

How to Project to Specific Situations

Let us look now at some specific situations in which we can project to mass consciousness. If you are a member of a certain race or ethnic group, you can project to that mass-conscious segment anytime you are thinking in those terms. What you think regarding yourself in situations of that nature or pertaining to that subject, you are thinking for many millions of others. Therefore, try to keep those thoughts on a positive, high level so you do not broadcast negative thoughts into mass consciousness; which that segment of mass consciousness would pick up and react to sooner or later.

If you are ill or have been ill, you can easily broadcast to other people who are suffering that same illness, or any type of illness, because you identify with them and know in some measure how they must be feeling. You know what is necessary to help lift their spirits. You may be able to recall what it was that helped you or another person. Remain steadfast in those thoughts and broadcast them to others. What helped you may also help them.

If you have a family member or a friend who is involved with hallucinatory drugs, and you have been through that route yourself, you know what one goes through. You know the things that have to be done to take a person out of that. You know the problems that arise. You know the things that can help. Broadcast these things to all people who have been or are in that situation.

If you ever have been, or have had a friend who has been, in a penal institution, for however brief a period of time, you know what it feels like to be in that situation. You know how one reacts. You know how you can reach them, because you know how you, or how those who are dear to you, felt at that time. You know there is a different way of thinking when you are in a situation as unfortunate and unhappy as that. Broadcast to these people how to come out of it. You can identify with them.

The same thing pertains to any business or activity you are in. You know what it is like with the situations and the problems. You can identify with them. Even if you do not identify with them in your present consciousness, you still are part of that segment of mass consciousness. So, by the very fact that you are part of that segment, you are able to reach into it, to identify with it and to lift it. You are able to help those people involved, if only subconsciously within themselves at first, to come into a spiritual level of performing their work.

Leavening Agents in Mass Consciousness

As light workers, we do not have to do all the work in lifting mass consciousness. But since we are here as leaveners within mass consciousness, we are extremely effective when we know what we are doing and when we work together in lifting the various segments to which we belong.

Here is another example we use often at Mark-Age. There are certain broadcasts on television, such as football games, special programs and other series, when tens of millions of people are watching the same program at the same time. Broadcast to them, knowing you are part of the segment of mass consciousness at that time which is watching that program. Though you may be part of that mass segment for only a few minutes or hours, make the most of it at that time, because you are able to help influence those who are watching that program.

This is true particularly for any spiritual program you are watching, such as one on ESP or reincarnation or visitors from other planets. Such programs are not as negative as they used to be because we, and those in the higher planes working with us, have been effective in removing much of the negative connotation with which these topics have been presented in the past.

There are many more ways in which you are a part of various segments of mass consciousness. Take your daily activities as you go through them: who you are, where you are, your station of life. If you are a resident of a city, you have certain things in common with city dwellers everywhere in the world. If you live in the country, somewhat isolated, you are more in contact with those people. You understand their problems, situations, natures and ways they think by the very fact that you are part of them. Whatever you think, say and do to project to them consciously is influencing that segment of mass consciousness.

By the same token, you must be careful, as you become more powerful in your thought projections, that you do not broadcast negative thoughts and therefore implement or amplify undesirable things in segments of mass consciousness.

Analyze yourself. Learn what various segments you are part of, and broadcast to them. Doing so will accomplish greater works in reaching and lifting mass consciousness.
LISTEN TO PODCAST: Click on the "Play" button below to listen to Mark's recording on "Broadcasting to Segments of Mass Consciousness."
EL MORYA/MARK, cofounder of Mark-Age, transferred to the etheric realm in 1981. He continues to guide our Mark-Age unit, as well as light workers on the higher astral planes. His metaphysical masterpiece, How To Do All Things, remains our best seller since 1965.
Photo: El Morya/Mark, 1967. Mark-Age Archives.